Published On November 18, 2021 » 955 Views»
Features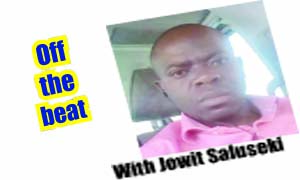 THE United Party for National Development (UPND) administration has put science and technology at the heart of driving the economy through accelerated innovation, research and technological development.
This is evidenced by the creation of the ministry of Technology and Science as announced by Hakainde Hichilema after his ascendancy to the office of Republican President.
It is in this regard that in a bid to further cement the president's vision, the National Science and Technology Council (NSTC) in collaboration with World Intellectual Property Organisation (WIPO) division for Least Developed Countries (LCDs) recently hosted a two days national workshop on leveraging intellectual property for research, innovation and technological development.
The event attracted both local and international experts who presented and deliberated on topics relevant to their expertise.
Because of the COVID -19 pandemic, some participants attended the workshop physically while others attended virtually.
A presentation entitled: 'Innovation, Research and Commercialization: The Experience in Copperbelt University (CBU)' was presented by Bruce Mwiya, senior lecturer, CBU, and WIPO academy tutor.
Dr Mwiya elaborated on how innovation, research can be a game changer in the field of science and technology.
There was also another presentation entitled: 'Intellectual Property Strategies for Young Researchers and Innovators' by Viraj Perera.
Dr Perera is an international expert on technology transfer and commercialization based in London, United Kingdom.
A presentation dubbed: 'Promoting Research and Innovation: Value of Patent Information, Search Tools and Strategies to Use Scientific Information' was presented by Ituku Elangi Botoy.
Mr Botoy is industrial property information officer, technology and innovation support division, TISC development section, WIPO, Geneva.
A presentation dubbed 'Utilization of Patent System in Research and Innovation' was presented by Prof Jameson Mbale, Deputy Centre Leader CBU Africa Centre of Excellence for Sustainable Mining.
Meanwhile, Government through Ministry of Technology and Science has approved K250, 000 youth innovation funding.
The projects through the Science and Technology Innovation Youth Fund (STIYF)to be implemented by the NSTC is aimed at assisting Zambian youths to develop scientific or technological innovations, with specific focus on innovations that are relevant to the creation of wealth and employment.
Eligible applicants are Zambians aged 35 years of age or below.
Applicants are eligible as individuals or as groups or organisations.
Female youths and differently abled persons are strongly encouraged to apply.
According to the call for proposals guidelines, successful and approved projects shall commence in January, 2022 and the planned maximum project duration shall not exceed three years.
The application guidelines are that only scientific or technological innovations qualify for the fund.
For the purpose of the fund, an innovation is a new or adapted idea, process, product or service that improves a way of doing something and can be commercially viable for the benefit of society.
The innovations must address some national priority areas highlighted in Zambia's Seventh National Development Plan (7NDP), Vision 2030 or the Sustainable Development Goals (SDGs).
Such areas include value addition to raw materials, engineering, mining, transport systems and infrastructure, water resources, manufacturing and industry, renewable and alternative energy, human and animal health (preferably addressing emerging challenges of COVID-19).
Others are agriculture, livestock and fisheries, environment, construction and building, Information and Communication Technology (ICT), new and emerging technologies among others.
The projects should be locally developed or adapted and as far as possible utilising local raw materials.
However call for application indicates that the fund does not support business projects; therefore, business proposals such as rearing chickens and livestock, vegetable growing, opening internet cafés, salons will not be accepted.
For more information on the requirement, applicants can read the STIYF guidelines available on the NSTC website (www.nstc.org.zm) and Facebook page.