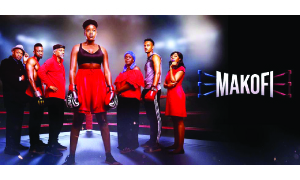 By JOWIT SALUSEKI –
ZAMBEZI MAGIC has announced that season 2 of local drama series of Makofi will be making a return to the screens on December 27.
Makofi is a story about a young woman called Anna, who is pursuing her lifelong dream of becoming a professional boxer.
In working towards this goal, Anna shatters cultural and societal norms.
In season 1, renowned actor Kangwa Chileshe, now permanent secretary in the Ministry of Sports and Arts, played the character of Anna's father whose boxing career inspires the young woman to aspire to be a professional fighter.
It will be interesting to see if Kangwa will continue with the same role in the upcoming series.
Other prominent names in the series are hilarious actor Chomba Kalunga, aka Dr Joze.
Early this year, the series premiered on DStv's Zambezi Magic channel which airs across Southern Africa.
This was in order to promote local content to the rest of viewers in other parts of the world.
Last time around, the series used to be aired at 19:30 hours from Monday to Wednesday.
Keen followers of the series claimed that it the production was very ambitious and different from anything Zambian television has ever produced.
They said the series has a truly unique premise and was action-packed and heart warming.
The show also seems to be an inspirational piece for young women and girls who are encouraged to follow their ambitions even though they might not conform to what society believes are traditional gender norms.