Published On March 2, 2023 » 546 Views»
Features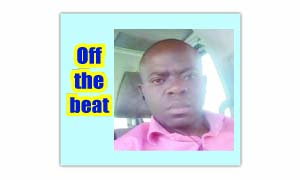 Gender-based violence (GBV) affects people all over the world, regardless of age and economic status.
According to the Zambia Police, in the third quarter of 2022, the country recorded 8, 790 GBV cases which, by any standards, is an indictment on a country that claims to champion Christian values.
Out of the total number of these GBV cases 2,101 of the victims were children, showing just how children are too vulnerable, notwithstanding the stiffer punishment meted out by courts of law.
The 2022 third quarter GBV criminal report indicates that 764 sexual offenses were recorded representing 16.1 percent compared to 713 cases reported in 2021, an increase of 51cases, translating into 7.2 per cent.
Yet every year, Zambia joins the rest of the world in commemorating 16 Days of Activism against GBV, an annual campaign that kicks off on November 25, the International Day for the Elimination of Violence against Women, and runs until December 10, Human Rights Day.
The campaign was started by activists at the inauguration of the Women's Global Leadership Institute in 1991.
It continues to be coordinated each year by the Centre for Women's Global Leadership and is used as an organising strategy by individuals and organisations around the world to call for the prevention and elimination of violence against women and girls.
In support of this civil society initiative, in 2018, United Nations Secretary-General António Guterres launched the campaign UNiTE by 2030 to End Violence against Women, which runs parallel to the 16 Days of Activism.
We know that women and girls are the most affected by GBV worldwide, but in Zambia, a trend has emerged in which men are also being killed by their spouses.
The data is astonishing.
During his recent address on national values and principles, President Hakainde Hichilema, did not mince his words when he observed that as a nation, Zambia was still experiencing a high prevalence of vices such as alcohol and substance abuse which are fuelling GBV.
All people have the right to be safe from violence, be it sexual, physical, or otherwise.
GBV is a form of human rights abuse, discrimination, and a manifestation of perceptions of unequal power based on gender or perpetrated sexually.
In Zambia, the number of GBV cases more than doubled over the past year with nearly 9,000 cases reported between July and September 2022, compared to only 4,000 over the same period in 2021.
Of those cases, the overwhelming majority – more than 75 percent of the victims – were women and girls.
It is not gloomy and doom on the fight against GBV.
Since 2005, the Zambian government has partnered with various countries and co-operating partners to increase support for gender equality.
Some of these efforts include support to the Stop GBV project, training of health care workers in effective ways to respond to GBV disclosure, and life changing parenting programmes.
These interventions sensitise and empower communities with the skills and resources to prevent and consequently end GBV and violence against women and girls.
For instance, the United States (US) has over the last two years helped 25,000 Zambian survivors – mostly women and girls – treated for trauma through one-stop centres in eight provinces.
Furthermore, to stop violence before it starts, more than 170,000 adolescent boys are benefiting from the Coaching Boys Into Men programme, and over 24,600 Adolescent Girls and Young Women (AGYW) and their caregivers received violence prevention support through the DREAMS parenting programme.
Coaching Boys Into Men trains athletics coaches to teach young male athletes about pursuing and building healthy relationships while the parenting programme helps in creating a conducive family environment for violence prevention.
In collaboration with the Ministry of Youth, Sport and Arts, this successful approach has been integrated into the national sports curriculum.
With the grim statistics on rising GBV cases in Zambia, more still needs to be done to completely end the scourge.
Actions showcased by advocacy efforts of the civil society, activists, government departments, and many other cooperating partners should be encouraged in order to win the fight against rising cases of GBV.
They should be included as outreach programmes in schools, engaging young people and faith-based organisations and garnering concrete national commitments from the government and other right-minded stakeholders.