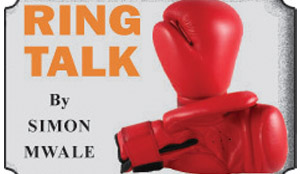 CONGRATULATIONS, in a perking order, to Catherine Phiri, Charles Manyuchi, their savvy coach Mike "Weaver" Zulu and Oriental Quarries Boxing Promotions, for the monumental success scored this past weekend when two epoch making, career-defining World Boxing Council (WBC) titles, which had been a mere dream, were realised in emphatic fashion.
There can be no doubt that the crowning of Catherine as the WBC female silver bantamweight champion and Manyuchi as the international welterweight champion after sterling performances against Pia Mazelanik and Patrick Allotey respectively, elevates Zambia into the upper echelons of global boxing while bringing honour and glory to the country.
To the uninitiated, these WBC titles are no ordinary titles because anyone who aspires to be a WBC champion proper must use them as a stepping stone.
This past week, Catherine was bubbling with justifiable confidence and relishing the opportunity to go straight for the main WBC title, what with the news from her promoter Oriental Quarries Operations director Chris Malunga that, in fact, she has already been offered a shot at the coveted WBC title held by Australian Suzie Ramadan.
I agree that Cathy seems ready to go straight for Suzie's title, especially considering her last three fights against Leslie Domingo, Toma Hawa Babrye and Mazelanik –all knockouts which have raised her KO ratio to 50 per cent from eight straight wins and no loss. You could say, like old wine, Cathy is getting better with age.
At the risk of being labeled a naysayer, however, I would suggest that Cathy is given a chance to defend her newly acquired title at least once before she faces Suzie. Why? These knockouts she's been scoring could mask the quality of fighters she's been up against and a few flaws of her own.
I contend that, Catherine needs to be pitted against someone who can really test her, someone with vast experience, like, for instance, Natalie Forget and Babrye did. I thought, these two were tough.
Please mark my words: I'm not trying to discourage our heroin, but I shudder to imagine what would happen if she met someone really gutsy and rugged with vast experience. I wouldn't like to see Cathy exposed by anyone due to a lack of stiffer competition.
Think about this; Domingo and Mazelanik were clearly overmatched against Cathy, but the same cannot be said about Babrye and Forget- her other opponents.
Two more thoughts on Cathy. It was interesting and significant to note that despite the failed promise by Sports Minister Chishimba Kambwili to send Cathy for a training stint in the United States prior to her WBC silver title challenge, she was able to achieve a great feat using coach Zulu and local facilities.
Equally noteworthy, is the fact that the great Azumah Nelson of Ghana, in the true spirit of African solidarity had offered to train both Cathy and Manyuchi for their WBC title contests.
This proposal, too, fell apart, but Cathy and Manyuchi excelled, still, and it must speak to the caliber of coach Zulu who has brought his two charges five titles between them in the last three years.
Meanwhile, I found the disparaging remarks by vanquished Allotey against his conquerer Manyuchi less than unsportsman-like and totally uncalled for.
Look, while I admit that Allotey was no push over and came to fight, it was clear to all that except, maybe, for the second round, the Ghanaian was being beaten to the punch all the time and, save for his survival mode tactics through excessive holding for which he was deducted points, Allotey would have been cleanly knocked out earlier.
Despite his usual clowning and toying with his opponents, one thing about Manyuchi is, he is good at ducking killer punches and the ease with which he does it is simply amazing.
But more to the point, his offence is relentless and, often, he throws a variety of punches-stiff jabs to the mid-riff to set up vicious upper cuts and equally brutal body shots.
mwale.simon@yahoo.co.uk / 0966 755 574