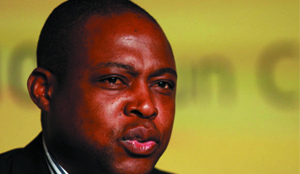 By KALUMIANA KALUMIANA –
RED Arrows coach, George Lwandamina says the onus was on his colleagues to enhance their education qualifications to meet the benchmark set for Chipolopolo job.
Football Association of Zambia (FAZ) president, Kalusha Bwalya on January 1, when he appeared on a special Zambia National Broadcasting Corporation (ZNBC) programme dubbed 'On the ball' said an indigenous coach currently did not meet their benchmark for the Chipolopolo job.
Lwandamina said in an interview that the message was clear that it was time for local coaches to go back to school to attain certificates in subjects like sports management and physical education to meet the criteria.
"We shouldn't overlook the question of education. The advantage the whites have, or people who come from Europe, is they go through an education process that is the added advantage," Lwandamina said.
"If they say that coaching the national team one has to have a UEFA A coaching qualification like Herve Renard had, or as I am also reliably informed that Patrice Beaumelle also has an added qualification in physical education, so if that is what we want to move the game to, then us Zambians should start going to school," he added.
He said it would be good if the Zambian coaches attain the needed qualification otherwise foreign coaches will continue been brought in for the job.
Lwandamina said there was also need to move away from the old culture of jumping into coaching immediately after retiring as a player.
"Sometimes we just do what we learnt from our coaches without understanding fully how they do these things. If we have the opportunity to study then it will be to our advantage," he said.
Lwandamina was the second coach to lead a Zambia under-20 to the FIFA Under-20 World Cup where his team reached the last 16 at the 2007 tournament in Canada.
He followed in the footsteps of Patrick Phiri who did so in 2009 with a group stage exit in Nigeria.