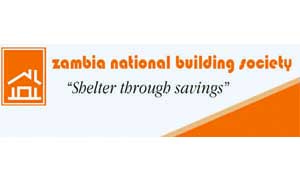 By JUDITH NAMUTOWE –
THE Zambia National Building Society (ZNBS) is set to increase the mortgage portfolio to over K500 million in its 2014/15.
ZNBS public relations officer Chanda Mubanga said in response to a Press query that the society's budget for 2014/15 was to increase its mortgage portfolio to more than K500 million by March 2015.
"We have received the entire K165 million that Government pledged to recapitalise this institution.
"What we are expected to do is leverage on this very big opportunity and ensure that we become self-sustainable. We expect to grow by utilising the funds given to us prudently so that these funds are revolving," Mr Mubanga said.
He said ZNBS was also expected to go to the capital markets to raise K150 million through a housing bond issue.
"Given the steady demand for housing loans for outright purchase and for building, we anticipate achieving our targeted growth in the mortgage portfolio. Our confidence is also supported by the fact that we are entering into a Memorandum of Understanding (MoUs) with various employers for housing schemes," he said.
Mr Mubanga said K20 million had been disbursed in mortgages while K18 million had been released in building material loans, bringing the total amount to K38 million which had been disbursed to more than 90 clients.
Over 100 applications for both construction and outright purchase cases were received from various clients.
He said the society had a pipeline of applications in excess of K60 million which would have to be subjected to rigorous scrutiny in line with ZNBS lending policy.