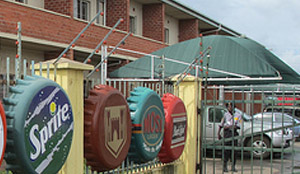 By JAMES KUNDA –
ZAMBIAN Breweries (ZB) has recorded a 16 per cent drop in lager volumes impacted by excise-related price increases effected at the beginning of this year.
ZB owner, SABMiller plc says the 60 per cent excise duty on clear beer that was announced in the 2014 national Budget effected in January this year has continued to affect lager volumes.
In a latest trading report posted on the SABMiller website, chief executive officer Allan Clark, however, said the brewer recorded a four-per cent growth in Net Producer Revenue (NPR) from its operations in Zambia.
"In Zambia, group NPR grew by four per cent although lager volumes were down 16 per cent, impacted by excise-related price increases taken in January 2014," Mr Clark said.
He said the firm's Zambian operations contributed greatly to growth in soft drinks' volumes that amounted to nine per cent throughout the continent.
"We achieved resilient net producer revenue growth in the first half, powered by our Africa and Latin America businesses.
"Our total beverage volume growth was impacted by weaker lager volume performance in the second quarter, balanced by strong growth in soft drinks, while financial performance has been affected by ongoing foreign currency movements as well as weaker second quarter trading conditions in China and Australia," he said.
SABMiller plc is specialised in the beer and soft drinks business and is world's second largest brewing company and top bottlers of Coca-Cola drinks.