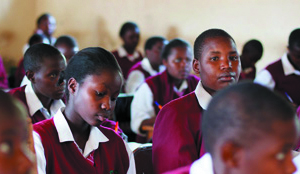 By BRIAN HATYOKA-
AFRICAN countries have been urged to implement social protection interventions which will add value to social protection programmes and ultimately contribute to sustainable poverty reduction.
Community Development, Mother and Child Health Deputy Minister Dorothy Kazunga said the desire of any country was to enhance sustainable poverty reduction and therefore it was important for African countries to implement social protection interventions which empowered vulnerable people.
Ms Kazunga was speaking in Livingstone at the weekend at Chrismar Hotel during the closing ceremony for the face-to-face community of practice for the social cash transfer in Africa.
"It is now incumbent upon us to use the lessons learnt from this workshop to implement social protection interventions that will add value to our programming in our various countries bearing in mind our different contexts thereby contributing to sustainable poverty reduction which is the desire of every nation," Ms Kazunga said.
She said the sharing of lessons and best practices on social protection had presented an opportunity for countries to come up with solutions to various challenges of social protection as a problem shared was a problem half solved.
Ms Kazunga urged delegates to seek ways of deepening the collaboration and cooperation that exited among countries and cooperating partners to enhance understanding as a community of practice for the successful delivery of services to citizens.
"This meeting should not end as an academic exercise but be taken with the seriousness it deserved by applying the lessons learnt with a view of enhancing delivery of services in our various countries.
We met at the time Zambia was mourning the late President Michael Sata who was a champion for the poor," she said.
Ms Kazunga said President Sata's pro-poor development agenda resulted in cabinet approving the national social protection policy.
Speaking at the same meeting, World Bank Eastern and Southern Africa Lead social protection specialist Manuel Salazar said delegates learnt a lot from country to country experiences and lessons.
Mr Salazar thanked the various Governments in Africa for supporting issues of social protection.
United Nations Children's Fund (UNICEF) representative Jennifer Yablonski thanked the Government of Zambia for hosting the gathering, where knowledge and experiences were shared.
In a vote of thanks, Tanzania representative Fariji Mishael thanked the Zambian Government for its resolve to champion social protection.
"It is rare situation in many countries to have high level delegation from Governments and I wish to thank Zambia for the high level support.
I also wish to convey our condolences on the death of President Sata. We will keep on praying so that you come out of the funeral peacefully and continue to build a strong Zambia," Mr Mishael said.