Published On November 10, 2014 » 3352 Views»
Business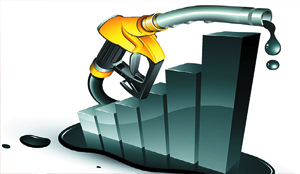 By JAMES MUYANWA AND
 JAMES KUNDA-
OIL prices on the international market have fallen from about US$115 per barrel in June, 2014 to about $81 per barrel last week.
In some African countries, like South Africa, the reduction in the wholesale prices of oil has triggered drops in the pump prices of petroleum products, especially petrol and diesel.
Local consumers have, therefore, called on the Energy Regulations Board (ERB) to ensure that Zambians also benefit from the nose-diving prices of the essential commodity.
Through the Zambia Consumer Association (ZACA), the local consumers have prodded Government to take advantage of the tumbling oil prices on the international market to reduce the cost of fuel locally.
In South Africa, petrol prices recently decreased by 45 cents a litre while diesel saw even a bigger drop of 60 cents a litre.
In Zambia, however, fuel prices remain relatively high at K10.63 per litre for petrol, K10.01 per litre for diesel, while kerosene is pegged at K7.48 per litre.
These prices have been in effect since April when the ERB adjusted oil prices upwards in view of the Kwacha depreciating against major convertible currencies.
ZACA executive director Samuel Simutunda said during the weekend that it was not fair for Zambia to continue charging exorbitantly for fuel when other countries were slashing prices for the commodity.
Mr Simutunda said two major factors that should lead to reduction in fuel prices are the appreciation of the Kwacha against other convertible currencies and plummeting oil prices on the international market.
"We are getting concerned that despite the drop in oil prices on the world market over the last two months, consumers are still subjected to high petroleum prices on the local market.
"Our appeal therefore, is that Government intervenes to ensure that the cost of fuel reduces in tandem with the market changes internationally," Mr Simutunda said.
Concerned citizen, Leonard Chibansa, of Kitwe said that the ERB should not wait for government for it to adjust the prices of petroleum products
He noted that, apart from South Africa which has twice effected the fuel price reductions, other countries like Botswana, Namibia and Kenya have at least once reduced the prices.
He separately supported Mr Simutunda that effects of high fuel prices were of a spiral nature as the commodity was vital in everyday economic activities.
"High fuel prices just like those of electricity trigger the cost of other goods and services as suppliers suffer high transport costs and this increases the overall cost of doing business," Mr Simutunda said.
Brent crude futures settled at $83.39 per barrel last Friday having hit a four-year intraday low of $81.63 on Wednesday.