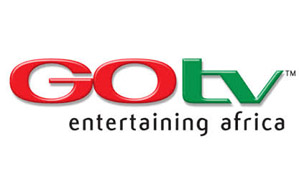 By SAM PHIRI –
GOtv Zambia has launched the festive season campaign with a decoder price special which is part of digital migration.
GOtv Zambia marketing manager Chiko Handahu said, during the launch, that the price special will not only allow consumers to access digital television at a price everyone can afford but also give choice and best possible option for joining digital television revolution.
"As part of our commitment to assist with the digital migration in Zambia and to allow consumers' access to digital television at a price everyone can afford we have introduced a further subsidised decoders to provide a festive price special of K130 for a GOtv decoder and one month GOtv Extra subscription," he said.
The deadline for digital migration is June 17 next year.
"For only K130 subscribers will get a GOtv decoder including one month subscription to GOtv Extra, which gives them access to more than 24 exciting local and international channels," he said.
As a digital operator, Gotv understands the importance of content, a reason why the GOtv channels have been carefully selected to offer a host of relevant international and local channels made in Africa for Africa to cater for a variety of tastes for the whole family.
The digital terrestrial television platform is aimed at enabling Zambia achieve speedy migration to the digital age.
GOtv has been actively involved in raising awareness about the digital migration.
GOtv Zambia Board, Inonge Wambulawae, said "the impact of the availability of GOtv in Zambia cannot be overstated.
After the launch of the service in additional cities identified for expansion, the GOtv signal will cover 70 per cent of the population.
The availability of GOtv also contributes towards sensitising and educating consumers about the concept of digital migration, which will spur the take-up of digital television services.
This is also a great opportunity to bolster efforts of creating an informed Zambian society.
GOtv now covers six cities in its pursuit to enable the Government achieve a speedy migration from analogue to digital broadcasting, and will continue to roll out to new cities in the future.