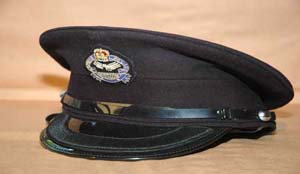 By BRIAN HATYOKA –
A COMBINED team of State and Council Police in Livingstone yesterday swung into action and chased away street vendors who had resumed trading along Mosi-oa-tunya Road in the tourist capital.
Some vendors, who were removed from the streets of Livingstone to promote cleanliness in the tourist capital ahead of the 2013 United Nations World Tourism Organisation (UNWTO) General Assembly, had
resumed trading on the streets.
They refused to vacate the streets claiming that it was a jubilee gift for them to resume their illegal activities and that they would only leave the streets after receiving instructions from President Edgar Lungu.
But a combined team of State Police and Council Police yesterday chased all the vendors from Mosi-oa-tunya Street.
A check found both State and Council Police patrolling the streets while chasing the vendors away.
Livingstone City public relations manager Emmanuel Sikanyika thanked the State Police for helping the local authority to maintain law and order in the tourist capital.
Mr Sikanyika said some street vendors were trying to break the law with impunity by leaving their respective shops to start trading on the streets.
He said it was unacceptable that some shop owners were also off-loading their products for sale on the same street.
"The council is there to implement Government programmes and we won't allow vendors and business houses to reverse all cleanliness gains we recorded in the city.
"Livingstone is a tourist capital and we want to make the city attractive to tourists and other visitors," he said.