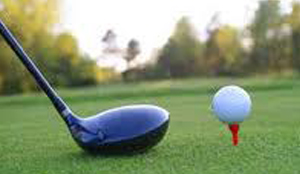 By SHAMAOMA MUSONDA –
LUSAKA golfers, Charles Liyali and Sarah Mukosa on Thursday won the Kenya Airways Safari Golf tournament, earning themselves the right to take part in the Africa Safari series final to be held in Nairobi, Kenya next weekend.
Liyali was the winner in the men's section while Mukosa was the best player among the ladies and the rewards for their efforts were enviable two return air-tickets to any destination within Africa, lodging and transfers among others goodies from Kenya Airways for each.
Liyali brought home 39 points to take the first prize where he also received a golf bag among other rewards and left former diplomat, Elijah Chisanga and Duncan Zulu in awe as they came so close to the prize.
Chisanga and Zulu were just a point off Liyali on 38 points.
Chisanga scooped the second prize after beating Zulu on a count-back and walked home with a golf bag while Zulu received a golf club for finishing third.
In the ladies' section, Mukosa was the star of the day as she finished in clear first with an impressive 38 points, so good that she competed favourably with the best scores which the men posted.
She carded 38 points and won two return air tickets to one of Africa's leading tourism countries and her score did not just stun the men but also some leading lady players like Hilda Edwards and Lorna Mwenda.
Finishing in second position and two points off the pace was Mwenda who carded 36 points and got a golf club.
In the subsidiary prizes, Edwards picked up the Longest Drive award with the men's winner being Abhinav Walia while Mukosa added pomp to her great day by winning the nearest to the pin accolade.
Kenyan High Commissioner to Zambia ad Malawi, Sophie Kombe hailed the relationship that Zambia shares with Kenya, saying interactions like the one seen in golf was good for improved trade and bilateral relationship.
Kenyan Airways' head of business development, Tom Odongo said Zambia remained one of his company's strategic partners because of its geographic location and its tourism potential.
"The Zambian Safari golf tournament is coming after we held similar tournaments in Kenya, Ghana China, Hong Kong, Tanzania, Zimbabwe, Seychelles, Thailand, Uganda, South Africa, Ethiopia and Nigeria.
"I am mentioning all these because I want you to know home much we value Zambia and about these tournaments, the winners in all these countries will compete in the grand finale to held in Kenya on March 28," Odongo said.