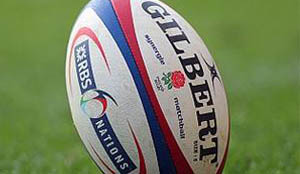 By MOSES CHIMFWEMBE –
CHAMPIONS Red Arrows' continued stay at the summit of the Zambia Rugby Union (ZRU) National Rugby League (NRL) faces a stern test when the airmen take on Green Eagles in a Week Three fixture in Kabwe.
Having started the campaign with two wins from two, Arrows face a second placed Eagles side that has only played one match which saw them win handsomely 31-3 against newly promoted Prisons.
Former winners 'Men At Work' Diggers will be hoping to put the happenings at the club behind them and try to recover from last weekend shock 16-12 at home against Chibuluma.
Other fixtures will see 'Powerhouse' Lusaka back in action in a midlands derby against Nkwazi while Mufulira are away at Chibuluma in Kalulushi.
Arrows lead the log with nine points with Eagles and Diggers tied on five, Nkwazi four, Lusaka and Mufulira on two points while Prisons are bottom without a point.
Eagles v Arrows
Odds favour Arrows to pick up maximum points but will need to be at their best to beat Eagles and possibly pick up a bonus point to make an early statement of their bid to retain their title.
Eagles will be hoping for another win to close up gap on Arrows having been off last weekend as their opponents Lusaka were out in Zimbabwe competing in an invitational tournament.
Mufulira v Diggers
Hosts Mufulira will fancy their chances of inflicting more wounds on Diggers whose senior players are boycotting matches while other have been slapped with one year bans.
Having started the season with a 3-3 all draw against Lusaka before suffering a 34-3 mulling at Arrows, Mufulira should not be written off as they look capable of upsetting tables.
Diggers coach Robertson 'Plough' Kang'ongwe will have to again rely on the youngsters from the Under-18 side to pick up something from this match to keep pace with Arrows.
Lusaka v Nkwazi
Lusaka should be in top form having just returned from Zimbabwe where they finished runner-up in an invitational tournament losing to Old Hararians.
Nkwazi picked themselves up from opening day 3-0 narrow defeat to Diggers to beat Prisons 15-8 and should give Lusaka a good run for their money in what expects to be an exciting game today.