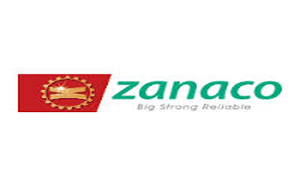 By MAIMBOLWA MULIKELELA –
ZANACO has recorded K104.494-million loss for the year ended December 31 2014.
This is despite the bank's income having increased by 16 per cent from K838 million in 2013 to K972 million.
According to a statement of results posted on the Lusaka Stock Exchange (LuSE) for the year ended December 31,2014, the bank incurred a loss of K104,494,000 due to adverse market prices.
"We continue our journey with a lot of confidence and remain steadfast in ensuring we empower as many Zambians as possible to be active players in the growth of the Zambian economy through financially including them and bringing banking services closer to them," states the statement.
The bank's total income, however, increased on year to year basis by 16 per cent to K972 million from K838 million the previous year.
This was driven by strong growth of 16 per cent in interest income driven mainly by increase in investment in loans and advances.
"As a result of the changes to the statutory reserve requirement by the Bank of Zambia (BoZ) in March 2014 and the consequent Bank liquidity position, the Bank liquidated its government securities portfolio," the statement said.
The statement indicates that the future of the bank was bright while working towards financial and operational efficiency.
"We will also focus on keeping ourspend in check, grow our customer base and keep investing in communities in which we serve.
"We will also continue to invest in our human resource and aim to continuously attract and develop the best talents, encouraging diversity and creating an enabling environment for our staff to soar to great heights," the statement states.