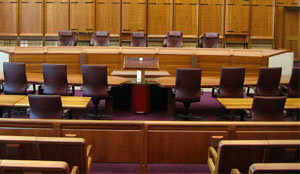 By KASONDE KASONDE and MAYA NTANDA –
A MORTUARY attendant and a nurse at Liteta Hospital accused of looting from the Chibombo accident involving a Zampost bus and a truck in which more than 50 people died have been found with a case to answer.
The two were yesterday put on their defence.
This is in a case where Molosson Telebe, 42, and Derrick Siwakwi, 38, were facing two counts of theft in the Kabwe Magistrate's court.
In the first count the two were jointly charged with theft and facts before the court were that on February 7, 2013, while acting together, the two stole KR1, 200 the property of the Zambia Police.
In the second count on February 12, 2013 Telebe was alleged to have had in his possession of a 1×2 plate cooker, one Digital Satellite Television (DSTV) decoder, one satellite dish, a DVD player, electric fan, deep freezer, one mountain bike, among others suspected to have been stolen or unlawful obtained .
Kabwe Principal Resident Magistrate, John Mbuzi said considering the submissions to the court, the two took cash while Telebe was found with new property.
He said the two had been found with a case to answer as the evidence against them was sufficient to put them on their defence.
The matter, would however, not proceed as the legal aid Counsel Bridget Pizo, was not present.
The matter has been adjourned to January 31 this year while bail for the two had been extended.
In another matter, the Kitwe High Court has heard how former Wusakile Member of Parliament (Mp) Barnabas Chella was allegedly hacked to death by a mob.
Mr Chella's widow, Mary told High court Judge-in- charge Catherine Makungu that she found a mob wielding machetes and axes at the deceased's farm before her husband was hacked to death.
Ms Chella, 48, was testifying in the case in which Frederick Mulusa,Robby Mwelwa, Joyce Mwansa, Eric Mendulo, Samson Chisala, Kenneth Chisanga and Derrick Kalunga,are charged with the murder of Mr Chella on September 5 last year.
She narrated that on the fateful day, between 08:30 and 09:00 hours, Mr Chella phoned her that a lot of people armed with assorted weapons had besieged his farm number 3416, Kamfinsa area.
Ms Chella told the court that in the company of her son and three workers, they drove to the farm where Mr Chella was and while on the way, Mwansa who had a log in her hand, stopped them.
The court heard that Mwansa informed them that they had blocked the road with logs and that they would kill Mr Chella.
Ms Chella said her son and the three workers disembarked from the vehicle, cleared the road and when they reached the farm, they found a lot of people wielding machetes, axes, slashes, hoes and bottles.
She said the group started approaching them and that was how her son fired a warning shot and everyone scampered.
Ms Chella said it was at that point of confusion that she heard that her husband had been killed.
Ms Chella said she noticed that the deceased was axed on the right side of his head and blood was oozing.
He was rushed to Wusakile Mine Hospital where he was pronounced dead.
Hearing continues tomorrow.