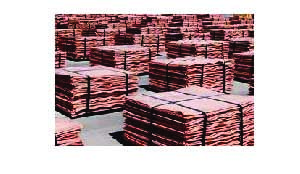 By JAMES KUNDA –
COPPER prices were steady at the start of the trading week supported by a softer United States (US) Dollar following weak US economic data.
Meanwhile, the Kwacha continued to trade firm against the Dollar boosted by strong interbank Dollar trade.
Three-month Copper on the London Metal Exchange (LME) yesterday traded at US$6,420 per tonne after ending last week with a modest gain.
Copper has been consolidating since hitting a high of $6,481 per tonne in early May despite low demand from top consumer China and despite efforts by the Government to shore up economic activity.
A check at Zanaco bank revealed the Kwacha buying at K7.15 and selling at K7.30 while at Cavmont, the local unit was buying at K7.20 and selling at K7.32.
The Kwacha could, however, face a sterner test as the week progresses due to anticipated US Dollar rebound.