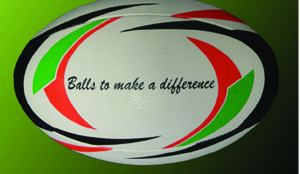 By SHAMAOMA MUSONDA –
ZAMBIA this afternoon begins a memorable quest to break out of the Group 1C of the Africa Rugby, formerly Confederation of Africa Rugby, with a tricky date against Nigeria at Lusaka Rugby Club.
Having spent several years in the third tier of the African rugby structures, Zambia has its chance to rise a notch higher when they host a three-nation tournament that also involves Zimbabwe with the winner rising to Group B.
Technical director Innocent Sakala has reassured fans that the players in camp know what is at stake and would not let this chance slip Zambia again, more so that the tournament is at home.
"We have a great chance to make the higher group. We can't let this pass us again especially that we are playing at home.
Also we have played these two teams in the past and we have beaten them before, so we know what we are faced with," Sakala said.
While Zimbabwe is a more familiar foe helped by proximity, Nigeria has not been so involved in African rugby. The West African side is an emerging nation in the sport and that is where they become dangerous.
Memories of the last meeting is fresh in the minds of both sides  and that was during the 2013 Group 1C qualifiers held in Botswana where Zambia opened its account with a 30-20 win over the Black Stallions, as the Nigerian rugby side is called but still failed to make the next stage.
But today it will be team captain Ephraim Musukwa to lead the charge for the coveted tournament opening win and should look to Lusaka Ruby Club 2014 player of the year Ali Bhika to help demolition of Nigeria, who are struggling with Zambia's weather.
Also expected to be part of the 'squadron' will be Tony Summerton, Berthrock Sikaonga, Chaonza Chalwe, Fine Chinkumbe, Benaya Kamukwamba and Laston Mukosa.
His opposite number Fabian Juries is a former springbok who has played the game a high level and is leading the way in improving Nigerian rugby.
Juries, who played for South African giants Cheetahs as well as for the South Africa 7s team, was engaged as the Nigerian national 7s coach but was roped in to help his team prepare for this tournament.
"I have been Nigeria 7s coach for over a year but I was asked to help out with the 15s and I think we are making good progress. We are here to qualify and we have to win the first game," he said.
He said Zambia's weather was a bit too harsh for his players as they were finding Lusaka too cold for their liking and also that the altitude (at more than 1200m above sea level) was too high for his players who live just 10m above sea level in Lagos.
"My players were initially struggling with the change of environment, some players struggled to breathe because of the altitude and then it's also cold here but that is being taken care of," he said.