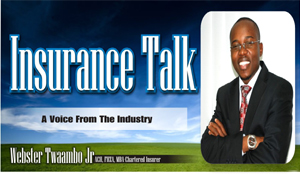 LAST week I wrote an article titled 'Undercutting retards industry growth.'
I raised a number of issues which included the ability of the regulator to cub the same vice of undercutting insurance premiums.
Further I urged the Pensions and Insurance Authority to make comments through this column on the subject matter.
Well I am glad that this time around the regulator was spot on to respond or make comments on this hot topic.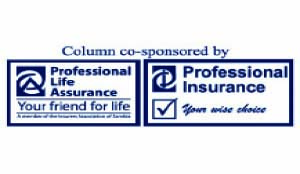 The response is also a demonstration to the public on how quickly they (regulator) headed by Martin Libinga is able to address issues raised to them.
Thanks particularly to the public relations officer Doreen Kambanganji who responded to a number of questions raised by this columnist.
Firstly PIA was asked to comment on the role that they play in determining premiums;
"In terms of Section 74 of the Insurance Act the Registrar of Pensions and Insurance has the power to determine the propriety of premium rates used by insurance companies on a case by case basis.
To assist insurers in determining acceptable rates the registrar has issued guidelines on minimum premium rates," Ms Kambanganji responded.
As stated last week minimum premium rating guidelines were issued in 2012 and all insurers are required to comply.
The second question was about the challenges that PIA is facing in implementing minimum rates.
Ms Kambanganji stated that the challenge being faced in dealing with rates is that there are thousands of policies issued and it is not always possible to have information about the pricing of each policy. Intervention measures are taken when information is shared with the PIA.
Well on this score it implies that if the case of undercutting in not reported to the regulator then it is difficult to detect it and the parties involved will continue the practice unpunished.
The players therefore, have a duty to report to the regulator once they have information on undercutting.
On whether they have the capacity to monitor and bring to book dissenters the regulator said they have the capacity to sample rates that are used through inspections that are done at insurance companies.
The department has qualified staff for this purpose.
However, the regulator admitted that direct placements are much harder to monitor but they are part of what is analysed during inspections.
The regulator went on to make further comments on this vice by stating that the science of underwriting is dynamic and it is necessary for a market to constantly review what would be acceptable minimum rates.
A fine balance needs to be made between reckless underwriting which is not supported by any globally acceptable underwriting principles and rules that would stifle innovation and competition.
PIA is also working at increasing the strength of insurers by demanding more robust capital frameworks as this may mitigate the price war currently going on.
From the foregoing, I am prompted to deduce that sanity in the industry as far as undercutting is concerned needs all players' resolve to operate above board.
There should be a sound self-regulation to the effect that players look at a bigger picture of the industry growth rather merely acquiring business by unconventional strategies.
Indeed underwriting is very dynamic as pointed out by the regulator but we need to uphold the principles of our profession that are partly stated in various codes of conduct from various bodies such Insurers Association of Zambia, Insurance Brokers Association of Zambia, Insurance Institute of Zambian, Chartered Insurance Institute etcetera.
The increased capital alluded to above is also a welcome move generally but I am also suggestive that PIA should take stern action against those who engage in the vice of undercutting.
Comments:webster@picz.co.zm or webster_tj@hotmail.com or face book search for Insurance Talk-Zambia page or 0977857055 (The author is a Chartered Insurer with ten years industry
experience)