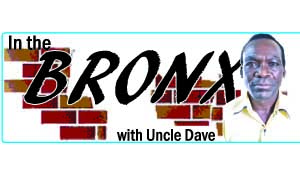 LAZZO looked hard across the street and he thought it was hard to find a place without a horde of them lurking around and lazing about and every corner he turned to had their presence singing brazenly loud and clear!
It was at this level that he realised that for decades these characters must have sometimes been without refined intellect as only education did that.
They seemed to have grown up with the traditional belief that if they were women, they would get married some day and that was all while the menfolk perhaps did not have anyone to guide them to school.
As times got hard in the hood, they grew up into hoodlums and proved to give credence to the adage that 'those who live by the sword would perish by it'.
As Lazzo joined colleagues outside the watering hole where he could see outdoor drama, one young man hit another with a bottle in the face and there was instant bleeding!
Now there was a paradox as the victim was being persuaded not to take the case to the 'law and order men and women' because the assailant turned out to be an acquaintance in the hood.
"But this is assault and I must just report this because you can see I am injured," the beleaguered victim insisted as he was surrounded by dissuaders.
But the victim was adamant and started off to the cop office.  Making a series of quick strides and disappearing behind a pit latrine on his way he stood briefly along a footpath and started thinking…
Indeed, should he go or not, he thought and in a flash of a moment, he had weighed the pros and cons of his intended act.
Suddenly, in a dramatic u-turn, he decided to get back as he had forgiven his mate who was still busy at his miscellaneous drunken behaviour!
A patron announced that his brother was the previous night had his teeth knocked out as he turned a bend in the hood.
He suspected similar characters now performing in public to be behind the discreet act but said he was still investigating.
One of them had become so notorious that the entire household threatened to abandon him as they were reportedly heading out of town.
For the first time he had started thinking and during the sipping spree at the watering hole, he disclosed to his mate he would certainly be stranded!
But he had a clue up his sleeve and that he would head east of the city and find another relative but at the same time, he feared that his conduct would ruin that relative's marriage.
Then suddenly, he hit on what he thought was a brilliant idea which would end his plight. He would take his bag of clothes for safekeeping at his mentor's place in the hood and change from there en route to
the market every few days.
He would join the likes of Kembo who spent his nights at Soweto and had lived there for some years now at K2 per night.
Lazzo was within earshot and enquired further on this Kembo's innovation of evading the vagabond tag.
It was very simple, he thought. He would mingle with the wheelbarrow errand boys at the market and find sanctuary in their midst.
"There is a place where they sleep in the market and I will join them but sometimes it can be very  rough because someone will just walk up to you and say,'hey you, please give me your phone' and you part with it just like that," the hoodlum said.
But he said that one had to be tough and tested  because one would be dealing with some very sophisticated pickpockets.
Once he had seen one of them steal a phone from one elderly man who was walking through the market and when the old man demanded his phone back, he was threatened with a beating and so retreated.
Meanwhile, a group of young vendors selling from a 'salaula heap' (second hand clothing heap) descended on the pickpocket and accosted him.
They forced him to hand over the phone to the old man and he finally did because he felt outnumbered.  He was spared a thumping for being cooperative!
An observer noted that the itinerant robber had strayed into another section where he was not known and so he paid the price for this trespass.
Further down the sprawling marketplace another woman simply picked up a bag of Kapenta (herring or sardines) and calmly walked away atop her head disappearing into the multitude.
Again another alert group of vendors spotted her and discreetly walked behind her as she headed towards the outlet…
But before she could reach the entrance, one of the vendors decided it was time to stop her.
"Madam, have you paid for that bag?" the vendor confronted her as she knew that her days of freedom were numbered.  She could see jail move closer.
"No, I did not pay for it….but I have many problems I just needed to do this…", she blurted out the answer.
The vendor then grabbed the bag off her head and put it down as his colleagues drew closer.
The erring woman was warned that she was spared because she was a woman and that had it been  a man, he would have been clobbered to a pulp.
When the hoodlum finished the narration, Lazzo asked whether the vendors returned the bag to the supplier's vehicle after confiscating it from the lone woman.
"It is very possible that those people did not return the bag to the owner because in the first place, the owner had not spotted the woman hoisting the bag onto her head," he said.
Another patron within ear reach thought the world was drawing to a close because now women had jumped on the bandwagon of pilfering at an alarming rate.  What next?
As he sat there, Lazzo saw Maria's friend pass by en route home and he stood up to greet her.  He had not seen her for weeks although she lived behind a cluster of houses behind his dwelling.
He invited her for a drink at the watering hole and she obliged as the atmosphere was getting dark.