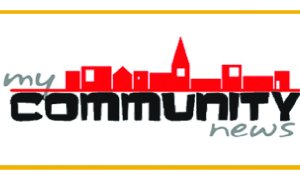 By JAJAH  COULIBALY –
THE Lusaka Water and Sewerage Company (LWSC) has suspended the selling of water at its communal taps and kiosks in five townships prone to cholera outbreaks.
The townships include Kanyama, Garden House, Makeni Villa, John Laing and Chibolya.
The decision by the water utility company is meant to avoid the spread of the water borne disease and allow people in the affected areas to access clean and safe water for free until the situation stabilised.
And Kanyama Ward 10 councillor Aggrey Masumo has thanked LWSC for the support rendered in his constituency such as the door-to-door sanitation awareness campaign especially where hygiene and hand-washing were being promoted.
He has also thanked the company for increasing chlorine dosages for water that was supplied by water trusts in peri-urban areas.
LWSC public relations officer, Nshamba Muzungu  said the spread of waterborne diseases  in peri-urban areas could be attributed to lack of adequate sanitation services, use of water from shallow wells and private boreholes supplying untreated water.
"The water supplied by LWSC is safe and clean because it goes through the standard treatment process before it is supplied to the residents of Lusaka," he said.
Mr Muzungu appealed to all those that have not connected their households to the LWSC water supply line to do so, so that they could also enjoy benefits of clean and safe drinking water and avoid contracting cholera.
Chililabombwe council urged to address poor drainages
By YVONNE CHATE –
A NON-GOVERNMENTAL Organisation in Chililabombwe has called on the local authority to address the poor drainage system in Lubengele Township to prevent an outbreak of diseases.
Chililabombwe Catholic Commission for Justice and Peace (CCJP) coordinator Green Mvula said there was need for Chililabombwe Municipal Council (CMC) to unblock the drainage system in Lubengele Township as it could be be a source of diseases.
Mr Mvula said the local authority was not collecting garbage from Lubengele market garbage site thereby endangering the health of members of the public.
"We are calling on MCM to pay attention to the uncollected garbage at Lubengele garbage site and the blocked drainage system which has been like this for more than three years," he said
Meanwhile, Mr Mvula said the Ndola CCJP is this year set to launch a research report looking at copper mining activities in the district.
He said the assessment would be done to manage the environment on integral ecology and help lessen pollution.
Chifubu residents tackle uncollected garbage
By DAVID KANDUZA and PHELILE MWANDILA –
THE challenge of uncollected garbage in Chifubu Township of Ndola will soon be a thing of the past following the intensive cholera awareness campaign in the area.
Chifubu has been grappling with huge heaps of uncollected garbage which have been an eyesore for some time now, especially during the rainy season.
Former Copperbelt Patriotic Front vice chairperson Frank Ngámbi, who is spearheading the garbage collection exercise, said stakeholders had been engaged in the campaign taking into account the recent increase in rainfall.
"After a thorough inspection of the area, resources for garbage collection and clearing of drainages in Chifubu Township have been mobilised. In fact we are paying the youths in the area to clear the drainages as a way of also empowering them with employment," Mr Ng'ambi said.
Mr Ng'ambi said being a former resident of Chifubu Township, he understood the challenges the community had been facing and further promised to work hard in ensuring that all garbage was collected.
He urged the residents to always dispose of garbage properly and ensure that it was collected so that diseases like cholera and typhoid would not reach the area.
Mr Ng'ambi further commended the Ndola City Council (NCC) for the works being done and urged the local authority to continue working hard in ensuring a safe and clean environment for the people in the city.
He added that there were other community projects that will be extended to other areas like Kawama Ward where a borehole worth K28, 000, would be sunk.
And a resident of Chifubu, Joseph Mwansa, commended the works being done in the area and called on the council to provide garbage bins to ease the challenge of garbage disposal.
"Let the council also bring garbage bins here. This will make it easy for us  to dispose of garbage without littering our community, hence guaranteeing us a healthy environment to live in," he said.
Contraceptives shortage hits Mungule village
By THANDIWE MOYO –
WOMEN in Mungule Village in Chibombo District have complained over the shortage of family planning pills in the area.
The women said that they were being subjected to walk long distances to Mungule clinic to access contraceptives which were in short supply.
This came to light when health workers went to Mungule Village to sensitise women on the importance of family planning.
One of the affected women Carol Kazemba told health workers that clinics in the area ran out of contraceptives six months ago.
Ms Kazembe who has eight children said the trend should not be allowed to continue because it would make most women more vulnerable to unwanted pregnancies in an area which was experiencing high levels of poverty as men were refusing to use condoms.
"This is sad because we can no longer prevent ourselves from unwanted pregnancies, it is six months now and we can't access contraceptives, we are appealing to Government to take this complaint seriously, our men should also be engaged so that they can start using condoms," he said.
Towela Mkandawire, a midwife at Mungule clinic said her husband advised her to use contraceptives because he had no stable income to feed his family.
"I did not find contraceptives at the clinic, I don't even know whether I can manage to be buying every month because I can't afford to be pregnant looking at the financial crisis we are going through," she said.
Ms Mkandawire said contraceptive pills were beneficial to the women in the village as most women did not know how to space their pregnancies a situation which could cause serious ailments.
Meanwhile, Kambole Kwita, a head nurse at Mungule clinic said most women in the village understood the benefits of child birth control and took family planning pills to prevent unplanned pregnancies.
"Contraceptives pills are on demand here as this is the only clinic within the area. We're happy that women have taken this step in the villages to even create groups in which they teach themselves on the importance of contraceptives," she said.
Mukonchi farmers extol e-Voucher system
By PASSY HAACHIZO –
SMALL-SCALE farmers in Mukonchi in Kapiri-Mposhi District have commended Government for introducing the  electronic voucher system of acquiring farming inputs.
The farmers said the new electronic system had made most of them access fertiliser and other inputs faster as compared to the previous years.
Fidelis Simasiku said the e-voucher system would improve the yield of his crops this farming season.
"I can assure you this year come harvesting time, I will have a surplus. I planted more than five hectares of maize, a quarter hectare of ground nuts, half hectare of cotton, half hectare of cowpeas and a quarter hectare of water melons," he said.
Mr Simasiku expressed confidence that all would be fine as his family would not suffer hunger.
Another resident who only identified himself as Mulenga said farmers were expecting to harvest enough maize this farming season if the rains did not disappoint them.
He called on the authorities to deal with some unscrupulous indinviduals who were tampering with the e-voucher pin numbers for farmers.
Mr Mulenga has since called on the Ministry of Agriculture to embark on sensitising farmers who were still ignorant on the need to secure their pin numbers.
Chipata steps up literacy programmes
By JULIUS PHIRI –
UKADZIPALILE Rural Literacy Programme (URLP) project manager Kafula Daka has said literacy is a fundamental human right and the foundation for lifelong learning.
Mr Daka said in Chipata during the week that the organisation's aim was to transform lives through education.
He said it was for this reason that the organisation was working towards improving literacy levels among 1,400 women and 600 men in various communities in Chipata District by December this year.
He said literacy remained a priority on the national and international agenda as it was providing people with knowledge and skills.
Mr Daka said the organisation had enrolled 1,700 learners as part of improving literacy levels and general livelihoods of more than 2,000 rural community members in the district by December.
He said the current target farming communities mainly relied on tobacco growing as the major source of income.
Mr Daka said the rapid assessment results obtained from the pilot phase in the fiscal year revealed that this was mainly attributed to limited options of other economic and social activities to venture into and limited competencies.
He said despite tobacco farming being lucrative, the farming community continued to wallow in poverty  because failure to invest their earnings.
He said by the end of the first quarter, enrolment figures stood at 739 direct beneficiaries compelling the project management team to consider revising the implementation strategy to address the situation.