Published On April 30, 2016 » 2714 Views»
Features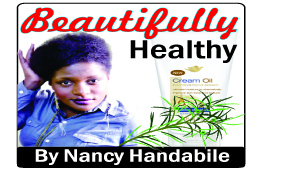 This week has been horrible for music hasn't it? Two music legends died, Prince and Papa Wemba.
Now Prince was an icon not just in music but in fashion and style as well.
He was the master of androgynous style, he crossed the lines of fashion and he didn't care whether what he wore was not deemed masculine enough and you know what? It worked.
It worked because he was so comfortable with himself that it didn't bother him if  leather jeans where out of style or if men no longer did the Jheri curl, he was so comfortable in his metro- sexual-ness that he wore anything effortlessly.
From all orange ensembles to gold pantsuits and suited hoodies on stage, Prince showed that regardless of what rules the fashion world gives us only one rule is King: your personality.
Dress according to what you love and what is comfortable for you.
Who says that dresses should always go with heels, or cutesie pumps?
Dress them up with sneakers, wear sneakers with your suit, be comfortable and love what you are wearing because it will show and everyone will appreciate your style.
It doesn't matter if you are wearing a Fay dress or an esnoko suit if you are not comfortable with what you are wearing, your outfit will not sizzle as it should.
Have your own unique style and forget what the conventional style 'boxes' are.
If you want to be eclectic by switching up styles do that, just be comfortable that's all that matters.
Now let's talk about Congolese musician Jules Shungu Wembadio Pene Kikumba, aka Papa Wemba and his influence on style.
Granted when style pundits talk about musicians who influenced style they rarely tap into African artistes yet Papa Wemba and his affinity of cross cultural style left a mark.
The New York Times writes the following: "few failed to note his singular role as style muse and nominal leader of SAPE, a loosely federated cult of fanatically natty Congolese dandies known as "sapeurs," whose acronym in English translates as the Society of Poseurs and Persons of Elegance."
The sapeurs basically dress elaborately as a form of protest against extreme poverty by dressing up in expensive labels, kilts, tailored, jackets with shorts, top hats, canes, you name it.
"They parodied the structures of class even as they demonstrated adherence to a way of life few in one of the world's most impoverished countries will ever know." New York Times
Papa Wemba was one of the proponents of this movement.
I don't have to even describe this so much: if you have any friends from the Congo you know their style and fashion sense is like no other.
Papa Wemba sang an ode to La Sape: ''Don't give up the clothes. It's our religion.''
And those hats, who can forget the man's penchant for hats, elaborate, top hats, poor boy hats, bowlers he knew how to make hats work.
My earliest memories of Papa Wemba are of him in those bright suits and all my male relatives and neighbours who wore them and the 'as PepeKalle' trousers (the really high waist baggy ones if you recall).
I have a lot to say but space won't allow me so that's it for this week. Head over to my divadiarys@blogspot.com site to see more as well as my divadiarys@gmail.com if you have any queries .
Lets follow each other on social media at @Arushapot.
Have a beautiful week and remember; Dare to be Different.