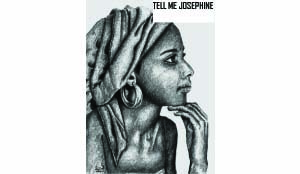 Dear Josephine
My husband and I have been married seven years after we met at a teachers training college in Kasama.
He quit his job and started a business making me quit my job to stay at home and raise the children.
Now he has become wealthy and started womanising. He provides everything for me but does not register the romantic emotions like he used to do.
I know as an African man he thinks since he provides for me that is all. I have developed some hatred for him that surprises me since it is very intense.
This feeling is growing stronger since now every little thing that he does annoys me. Of late, he knows I'm unhappy but I doubt if he knows how much since I have reached the peak of my hatred.
Bana C
Mufulira
Dear Bana C
I feel for you.  It is certainly hard to feel stuck and alone in a marriage, and I see clients every day who struggle with these types of feelings, and many readers are in your same boat.
However, my clients who feel the same as you are at least in treatment, which means that both of the partners are aware of the issues.
In your case, it seems like your husband wants to believe that everything is okay, understandably, and you are allowing him to think this by not telling him much in depth about your feelings.
If he doesn't know the extent of your dissatisfaction or exactly what bothers you, it is going to be difficult for him to work on anything.
And it will also be difficult for you to work on any of your own issues that may be contributing to marital dissatisfaction if you're not open about how upset you are.
The communication in this marriage needs improvement.  Sit down with him and pour out your heart before things get out of hand.
Should I divorce my husband who is poor in bed
Dear Josephine
I am a born again Christian who is married to an equally God-fearing husband.
We have four children and apart from poor sex, I don't think I can fault my husband on any other issue.
I know what the Bible says about divorce but Aunt Josephine sex with my husband is torture since he leaves me worked up without satisfying me.
I remember the sex I used to have before I got married. It was explosive and satisfying.
I always dread sleeping with my husband since he always leaves me not even half satisfied but merely arouses me.
I can tell he enjoys sex since he doesn't know that it is usually very short and boring.
You might think this is a small issue but it is bothering me to an extent of contemplating divorce. What should I do?
Bina K
Lusaka
Dear Bina K
Communication in marriage is the key. Every issue is worth addressing even sex which some couples feel is a small subject has to be discussed.
I know many women keep the subject of sex to themselves without sharing it with partners.
Since your husband is Christian, tell him what you feel and what you are contemplating to do.
Don't rush to divorcing him since there are many solutions to his problem that might work.
He wants me to scream during orgasm
Dear Josephine
I am married to a man who is macho and feels to be a man, he has to satisfy his wife in bed.
Not that I am complaining about his love making which is good since he always makes me come.
However, he insists that whenever I come, I must scream.
Despite assuring him that I always come whenever he makes love to me, he still insists that I should scream.
He is really making a fuss out of it. What should I do?
Belinda M
Kabwe
Dear Belinda
Your husband is wrong in thinking when a woman screams, it is a sign of satisfaction.
Some women are usually quiet during sex but enjoy it immensely.  Others teach themselves to make sounds as a way of giving some feedback to their partners.
They vary from less to more intense depending on what one is feeling.
Most girls hype up the moaning for their mate if they have been told in the past that their mate likes it.
It also depends if they want to exhibit their pleasure or keep it private.
Then their moaning brings them pleasure just because it brings their mate pleasure or others are aware of it.
It also feels good to moan or groan when you are dealing with extreme pleasure or pain, but everything can be controlled to some extent, and let's face it, any part of sex is good, but the extreme parts are comparatively short.
Intrusive sister-in-law  wrecking our marriage
Dear Josephine
My husband is very close to his sister. Though I have no qualms with that, the only problem is that my sister-in-law wants control over me and my home.
She knows each and every detail of the members of the house, daily activities and so on, which even I do not know at times.
She visits the house at least three to four times in a day. I am a working woman, so most of the day I am out.
She accuses me of not doing house work and accuses me and my husband of not looking after our parents' health, which is not true.
She wants to have a final say in all things and decisions. She wants total control over all of us.
I do not have a peaceful life just because of her. What should I do?
Mubanga
Kitwe
Dear Mubanga
You sister-in-law likely has personality problems. Individuals with her behaviour are very intrusive, controlling, critical of others, and obnoxious – at the same time assuring those around them that they are trying to be helpful.
Talk to your husband now to shut her up once and for all.
Is my husband having
an affair?
Dear Josephine
I have had some nagging suspicions about my husband cheating for a while, but I think I may have been trying really hard to avoid the "writing on the wall."
He treats me well, we have a comfortable relationship, although he did seem to withdraw quite a bit a few years ago, which I attributed to his preoccupation with starting the company and the stress that went with it.
There's also been a decrease in his desire for sex, although every night in bed he gives me a back rub/tickle until we fall asleep. Is he having an affair?
Bana Lulu
Dear Bana Lulu
I think you have jumped to the conclusion. I would suggest you make more observations to ascertain if there is another woman in his life. It could be that he is tired or getting old.
However, the things that give away someone having an affair are usually small.
Send your comments to: tellmejosephine@gmail.com