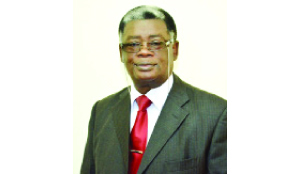 By DAVID KANDUZA  –
THE Zambia International Trade Fair (ZITF) has predicted that the 2016 exhibition will reposition the event to make it more competitive by promoting business growth.
Exhibiting under the theme 'Enhanced Value Addition for Job Creation', the 2016 ZITF to take place from June 29 to July 5, was expected to mark an outstanding continuation and commitment of promoting business innovations and development.
Acting board chairperson Jane Kabwela said during an exibitors' meeting held at the Trade Fair grounds in Ndola yesterday that the ZIFT team was making efforts to improve the show by being responsive to the current market conditions in Zambia.
Ms Kabwela told the exhibitors drawn from all parts of the country that this years' fair would have a value adding aspect that would see the diverse product offerings and activities that have been lined up.
"It is expected of business entities in Zambia to continuously make improvements to products and services to improve business viability and economic business growth," she said.
This years' exhibition has attracted 300 local and 91 foreign companies.
Copperbelt Permanent Secretary Howard Sikwela called for more participation in this years' fair to make it unique.