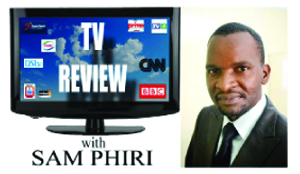 LAST Friday at 21: 00 hours, I tuned to Zambezi Magic to see the much publicised Paya One Hip Hop battle.
From the promotions that have been running on DStv channel 160, one cannot tell how interesting this Zambian programme is unless you see it.
It was until last Friday that this platform came to fully appreciate the creativity behind the show that deserves nothing less than kudos!
It is a brilliant and highly entertaining show.
Paya One is a two minute-each street hip hop battle that seems to draw its inspiration from the United States of America between the Afro Americans in the early 70s.
The East Coast–West Coast hip hop rivalry was a dispute from 1991 to 1997 between artists and fans of the East Coast hip hop and West Coast hip hop scenes in the USA, especially from 1994-1997.
Focal points of the feud were East Coast-based rapper The Notorious B.I.G. (and his New York-based label, Bad Boy Records) and West Coast-based rapper Tupac Shakur (and his Los Angeles-based label, Death Row Records), are the ones who popularised the battle though is alleged that was what let  to both being  fatally shot following  in 1997 and 1996, respectively.
Hip hop emerged in the 1970s on the streets of South Bronx. Powered by DJs such as Kool Herc, Grandmaster Flash, and Afrika Bambaataa, the new genre became popular throughout the city's neighbourhoods.
The New York City area remained the forefront for rap music throughout the mid-80's, becoming home to numerous stars like Run-DMC, A Tribe Called Quest, LL Cool J, KRS-One, Dougie Fresh, Rakim, Big Daddy Kane, Biz Markie, Slick Rick, The Beastie Boys, Salt-n-Pepa, and others.
Now from what is coming out of Paya One, there is some creativity that has transformed what is supposed to be a rough battle of words to something enjoyable.
To get little history about this, in the early 1990s hip hop functioned to give the black community a voice in the public sphere.
Hip hop gained appeal among African-Americans because of the "authentic" nature of the lyrical content to which they could relate.
Over time, hip hop and gangster rap became tools for competing record labels and their sometimes-associated gangs, as a way to build up reputations and increase commercial sales.
Paya One has a big potential that if well managed to breed world-class hip-hop stars!
The battle has been interestingly localised such that youths are working on their riming and Hip Hop talents in either English or local languages.
To be honest, I did not intend to watch the entire show but when I attempted to change the channel, I was faced with resistance from other family members who were apparently glued and interested to the same show.
It is an interesting show that has a good monotony breaker like 'battle of the wheels' that shows stills of spots motor skidding!
The US$ prize US$100 pegged for the winner between the two is another motivating factor that corporate companies can take advantage of and better the show by adding more cash to the show.
The presenter can be getting the top cream of the winners to in the last week of the month so that they compete against each other to get a grand winner of the month to bag at least $ 1,000!
Anyway, that is just a suggestion from this platform that can be considered to add more colour, life and viewership to the show. Otherwise, Paya One and its presenters deserve thumbs up!
Away from Paya One, the local television is now on its toes trying to make the best out the campaign period.
This is the most critical moment of an election year when some editorial policies are compromised.
Journalists are equally at risk as most of the time, they would fall victim of those that may think they belong or support a particular opposing group or party.
That is why ZNBC's News in Depth for last Thursday night was timely and very important though as usual ZNBC itself underplayed the relevance of the programme by chipping in another programme in the middle.
Masauso Kukwayaya did a good job and a nice roundup of opinions from various stakeholders on the safety and importance of the media during the campaign period.
The narration was equally very clear but disappointingly, the programme was halted indiscriminately, to accommodate the Zambia Loto show.
As if that wasn't enough, after the continuation of the programme, it was again cut to accommodate the 22:00 hours main news.
That was a very important programme which this platform feels should be aired again without interruptions.
We end here today but please let us continue interacting on this platform on 0974372181 and 0962215687 email sampjiri77@gmail.com.