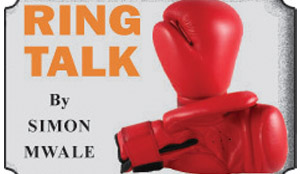 THIS PAST week Mxolisa Gumede manager of South African Gabisile Tshabalala fired a warning shot at World Boxing Council (WBC) gold female bantamweight champion Catherine Phiri ahead of their scheduled August 27 title fight in Lusaka.
Speaking via teleconference Gumede warned Catherine who will be making the first defense of her title she won by dethroning Mexican Yazimin Rivas in her backyard to prepare adequately for Tshabalala because the challenger was not coming for a walk in the park.
I almost dismissed Gumede's warning as an empty threat when I examined Tshabalala's ring record of nine wins one loss and one draw but revised my opinion when I realized that the South African is also a champion-World Boxing Federation (WBF) interim super bantamweight champion.
A head to head count between Tshabalala and Catherine, however, leaves one in no doubt about who is superior. Tshabalala has never knocked out anyone in her nine fight career wins while over 50 per cent of the WBC champion's fights ended within the distance.
Even when Tshabalala won the WBF interim title on August 28, 2015 against Unathi Myekeni, it was via a majority decision. A majority decision is when two of the three judges agree on which fighter won the match, while the third judge indicates neither fighter won or sees it as a draw. Usually such fights cause controversy with fans. You find them divided about who won the fights, with some saying the best way to win a fight is not to leave it in the judges' hands, but a knockout.
Gumede is reported to have said: "Catherine should be ready for the toughest fight of her life.
Tshabalala has been looking forward to this fight and she is training really hard." He added that although he is aware that Catherine was tough, Tshabalala was not under pressure.
His counterpart Chris Malunga said it would be painful for Catherine to lose the title at home. "We are doing everything to make sure she retains the title. It would be painful to lose at home. We saw it in Mexico,"
Good words. The messages are that team Catherine will not give away easily that they travelled far for to achieve, lest it be thought a fluke. For their part, the South Africans are saying even though they are travelling a short distance, they are coming to give Catherine a dose of her own medicine-beat her in her backyard.
That sets the stage for an intriguing face off. True, nowadays there's no such thing as home advantage. Any boxer who thinks he or she can win just because they are fighting at home are day dreaming. In a word, if you are good enough you should, and can, win anywhere.
But it's not enough to believe you're good enough. There's the psychological aspect of adjusting to the environment. Some boxers are cowed down by the hostile fans, the weather the bright venues with those psychedelic lights and so on and so forth. Even when they were good enough, they came up a cropper when it mattered most.
Catherine like her stable mate Charles Manyuchi can boast about winning both at home and away and so this aspect is not an issue. Catherine has a record of 12 fights with single controversial loss. Is she going to allow Tshabalala who on a paper is massive underdog to take easily away her treasured possession?
I don't think so, but I'm aware of what underdogs do and can do. They outwork themselves, working in overdrive to prove the analysts like me wrong. They work to prove they were worthy of the chance of a shot at, in this case, the prestigious WBC strap.
As we await this potentially explosive match up of epic proportions one hopes nothing happens in the interim to delay the fight. Fast forward to august 27.
Comments:mwale.simon@yahoo.co.uk    0966755574/0953744074