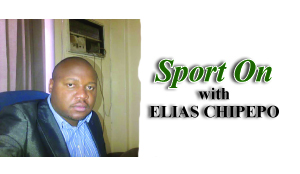 ANARCHY is football's worst enemy and unacceptable in modern day football administration.
However, there is a very thin line between anarchy and providing 'checks and balances' in our local football administration. While 'constructive' criticism is acceptable in providing checks and balances, too much of it becomes worse than anarchy.
I was dismayed to read about some officials called for a disciplinary hearing by the Football Association of Zambia (FAZ) this weekend over various issues concerning our football administration.
One issue that caught my attention was that of some officials influencing the impeachment of the Andrew Kamanga-led executive committee citing a variety of reasons.
Wait a minute……how long has Kamanga's executive been in office? Has Kamanga already failed the test? Isn't it too early to start judging the man?
But then, how long shall we wait for him to start delivering? How long will it take for him to settle down and put things in place? Are we going to wait forever and watch our game reach its lowest ebb?
Whichever way one looks at it, this whole scenario is retrogressive.
Yes, those officials have been called for the disciplinary hearing, but which committee will they appear before? As far as I am concerned, FAZ does not have any working sub committees yet, unless they were done in secrecy.
Let us learn to co-exist, everyone has something to contribute to the development of football and not all criticism is meant to destroy. And to those that have seen the flaws, let them learn to address matters in an amicable way.
Impeachment is not the only solution as there are several ways all of us can contribute to the development of football without jeopardising anyone's position.
That said, Kamanga and crew should get down to work and start delivering on their much preached about pre-election promises. People's patience is slowly getting tried and the sooner FAZ wakes up from its slumber, the better.
And those on the opposing end should cease making life difficult for the executive committee except allowing them to operate in a conducive environment. Whipping them every minute they fail will only make them immune and adamant.
We have serious hurdles to cross ahead of the World Cup that need proper planning and preparation. Let us focus our energies on rebuilding the Chipolopolo – both the players and the technical bench.
I have reserved my comments on the recruitment of an expatriate coach but I have my own reservations over some names springing up like Phillipe Troussier and Tom Saintfient- ask our Namibian counterparts.
From my mailbag, an ardent reader Gilbert Kasewentha writes…"I want to comment on the alleged feud between Andrew Kamanga and one Kalusha Bwalya. Football is a gentleman's sport and I urge the two to amicably settle whatever differences they have for the sake of football.
Bickering will harm the sport more than the individuals. There is a lot that Andrew can learn from Kalusha and as such, the best is to reconcile.
Kalusha might have gone wrong in some areas but where he did the right things, Andrew and his team should build on the same and do whatever Kalusha and his team failed to do. This will push us forward". Thanks Gilbert.
Let us interact via eliaschipepo@gmail.com or elias.chipepo@times.co.zm and we can interact on twitter @eliaschipepo.