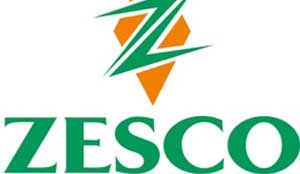 By STEVEN ZANDE  –
ZESCO Limited has distributed 2.5 million energy saving bulbs which have resulted in the company conserving 150 megawatts (MW) of power.
Zesco public relations officer Henry Kapata said when fully implemented, the power utility would be able to save 200 MW.
He said in an interview yesterday that Zesco was exploring different ways in which to conserve energy apart from constructing new hydropower stations to improve power supply.
"The programme of phasing out the ordinary bulbs is progressing very well and as of today we have distributed 2.5 million energy saving bulbs which have saved us 150 megawatts of power," Mr Kapata said.
He said Zesco would ensure that every consumer in the country was using energy saving bulbs, which were power efficient.
Mr Kapata also said the Maamba Colliery Thermal Plant was still test running the machines in readiness for full connection to the national grid.
He said the integration of Maamba onto the national grid, which would be done in two phases, would further ease the power deficit in the country.
Zesco Limited was by June 30, this year, expected to connect 150 of the 300 megawatts produced by the Mamba Thermal Plant to the national grid, but the process had delayed.