By DELPHINE ZULU –
THE Lusaka High Court was yesterday turned into a mourning place when three men, one of them aged just 20, were jailed for life after being convicted of a series of gang-rapes and aggravated robbery.
The wives of the men and other relatives who attended the sentencing before Lusaka High Court Judge ChalweMchenga broke into wailing, some pleading for mercy, as he pronounced sentence against Given Phiri 24, Michael Mwanza 27 both businessmen of Lusaka's Overspill  area, and Kingston Moyo, 20, a taxi driver of Chipata compound.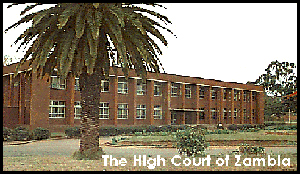 High Court Judge Chalwe Mchenga said in his judgment yesterday that the convicts were a merciless lot and danger to society as demonstrated in their conduct in which they went on a rampage in 2015 attacking and raped several victims before their arrest in 2016.
The trio were slapped with four counts of rape after they raped four women from different families  and seven aggravated robbery charges.
Mr Justice Mchenga expressed particular displeasure at the manner in which they attacked one Lusaka family and gang-raped an elderly woman in the presence of her husband and other family members.
"For gang-raping a woman old enough to be your mother and in the presence of her husband who was also beaten and put in the boot through the use of excessive violence is an acceptable. I sentence
you to life imprisonment for this rape offence," he said. In all the rape cases against them, the trio were said to have taking turns abusing the victimsbefore robbing them.
One of the robbery victims was Neria Managing Director Martin Chaikatisha from whom K10,000 and a pistol were taken after he had been intercepted as he drove throughChilenje township. He was later abandoned him in Kamwala South.
The Judge further slapped sentences ranging from 20, 30 and 40 on other offences and acquitted them in some charges.