By MUSONDA MANGILASHI –
A TWENTY-FIVE-year-old woman  has been jailed to 12 years imprisonment by the Kitwe High Court for stabbing her husband to death in January this year following a misunderstanding.
Ms Justice Penjani Lamba sentenced Priscah Chabu for causing the death of Chrispine Kitungu of Wusakile township on January 14.
In passing sentence Ms Justice Lamba said that death caused by spouses were common in the country of late.
"I should point out that the offence committed is very serious one winch carries life time imprisonment and of late deaths caused by spouses is common, nevertheless, I will exercise leniency," she said.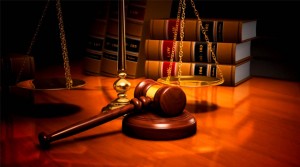 Chabu pleaded guilty to the lesser charge of manslaughter after it was reduced from murder.
According to facts Kitungu got back home around 19:00 hours and got into an argument with his wife, during which he is said to have called her a prostitute.
Kitungu then started packing his belongings, saying that he was going to leave the house. Chabu dared him to go ahead, saying that it was not the first time he was threatening to do so and that he would come back.
Kitungu is said to have then grabbed Chabu on the neck and she started choking, prompting her to grab a kitchen knife which she used to stab her husband in the chest. Chabu rushed out of the house, threw the knife into the garden and ran away.
She came back after a few minutes crying and tried to take Kitungu to hospital but he was already dead and members of the public had already informed the police about the incident.
She was apprehended to assist with investigations and after the postmortem report was arrested and charged for murder which was then reduced to manslaughter.