By NDINAWE
SIMPELWE –
NKANA and Power Dynamos have a chance to go top of the league table for the first time this season when they face Kabwe Warriors and Nakamabla Leopards respectively in today's MTN/FAZ Super League Week 10 fixtures.
In Mufulira, Wanderers will be searching for the second victory of the season when Buildcon visits Shinde Stadium, Lusaka Dynamos may also gate crash the top spot if they get a win at Nchanga Rangers and other results go in their favour.
Champions Zanaco and Zesco United will be absent from the local league this weekend as they fulfil their CAF engagements while Green Buffaloes will face Lumwana Radiants tomorrow and Red Arrows who will take on league leaders Napsa Stars.
Nkana vs Warriors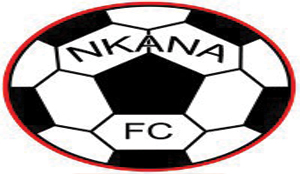 WHILE pressure on coach Zeddy Saileti has died down, the opposite is happening for Warriors coach Kampamba Chintu who is slowly looking like he is about to beat the unwanted record set by Mufulira Blackpool of not winning a single match the whole season.
Warriors are yet to pick a win this season though it is still early days, if the situation continues it might eat into the confidence of the team and make matters worse, they face a Nkana side that has returned to form with a top spot as the biggest incentive for the day.
Chintu may have tested the patience of the Warriors fans for far too long but if he pulls am upset today he will buy himself more time to make things right at the club.
Despite a turn in form, Chiyangi believes his side has not yet reached it's peak and expects more from his players.
"We have gone through a bad patch but we are back on track. It is important to maintain our form because almost all other big teams are struggling to get maximum points," Saileti said.
With both Walter Bwalya and Ronald Kampamba back in scoring form, it does not look good for the visitors
Nakambala vs Power
POWER coach Danny Kabwa almost suffered the same fate as Chiyangi but has also managed to calm the nerves of the demanding fans in Kitwe.
Nakambala who are third from the bottom fired coach Mathews Phiri as he failed to deliver desirable results as they hope to resuscitate their campaign though it will not be easy.
Power, perched third on the table will rely on the trickery of Fwayo Tembo and the threat that Jimmy Ndhlovu brings upfront. A win for Power will see them enjoy top spot at least overnight as leaders NAPSA Stars will not be in action until tomorrow against Red Arrows.
Nakambala who are yet to stamp their authority on the league have experienced Ignatius Lwipa whose surprise national call up is motivation enough to chase for an unlikely win against the Kitwe giants.
Wanderers vs Buildcon
THIS fixture brings two sides that have rediscovered their form almost at the same time after a difficult start to the season.
Wanderers have coach Wilson Mwale to thank for bringing some hope to the troubled side which had taken eight weeks to register their first win.
Mwale will be out to prove that not all is lost at Wanderers as they aim to climb out of the basement.
Buildcon coach Jadrane Hicham may have just saved his job after that come from behind 2-1 win at home against Green Eagles last week and he knows another win will spark more life into his side that has received a lot of attention for various reasons.
Blades vs Nkwazi
KONKOLA Blades has had a roller-coaster of a season but with little bit of consistency they could have been sitting comfortably in the top five.
Blades returned to the top flight this year after one season in Division One and so far they look comfortable as they have avoided early relegation threats.
Nkwazi coach Albert Kachinga needs to up his game before the police sponsored side pull the plug.
Nkwazi had a good run last year where they even reached the final of the Barclays Cup but their fortunes have dwindled this year as they sit two places above the relegation zone.
Nchanga vs Dynamos
Bruce Mwape is slowly bringing back the belief in Nchanga Rangers after a troubled season last year and so far the Chingola based side has managed a 12th position after eight matches as they face a Lusaka
Dynamos side aiming to prove their perceived status as one of the big spenders.
Dynamos with a powerful technical bench are yet to convince anyone but they look good sitting on sixth position and may climb into the top four with a win today.