By PERPETUAL SICHIKWENKWE –
WIFE of  Zambia Association of Musicians president, Njoya Tembo, Brenda has been found with a case to answer in a case in which she is accused of  burning her niece with a pressing iron.
Principal magistrate, Greenwell Malumani in his ruling yesterday said that he was satisfied  that the accused had been found with a case to answer and so she was placed on defence so that she could exonerate herself.
Mr Malumani said that there was enough evidence adduced by the prosecution 's five witnesses to warrant the placing of Brenda on her defence.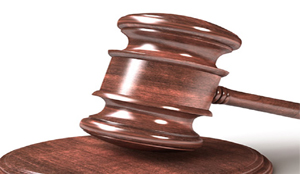 He said that the court found Brenda with a case to answer as such it was up to her to defend herself against the allegation of assault.
Brenda through her defence lawyer, Stephen Lungu informed  the court that she will give evidence on oath.
Earlier, Elizabeth Nambela an inspector under victim support unit (VSU) at Woodlands police station told the court that she was assigned  with an assault of a child  case  on November  8 2016.
Ms Nambela said that the 12 year old grade seven pupil  was allegedly assaulted by her aunt on October 26, 2016 who used a cooking stick around 20 hours at her house in Woodland's Chalala area.
She said that it was also alleged that Brenda burnt the niece with a pressing iron on her chest.
Ms Nambela said that the report reached  the police through an email and the person that took it did not want to disclose where it came from.
She said that she called the girl for an interview and she confirmed the alleged assault.
Ms Nambela further said that she checked the girl and found out that the wounds on her hands had healed and that there was  no sign of wounds on her chest.
She said that she then summoned Brenda and who gave a free and voluntary statement that she understood the charge after which she was charged and arrested her for the offence of assault.
Brenda  is alleged to have on October 26, 2016 burnt her niece with a pressing iron on her chest at their house.
Brenda is in the first count charged with assault on a child.
She is alleged to have been angered by the girl 's using of an iron which the couple had stopped using.
The girl's classmate had testified how her friend 's hands were swollen and had a reddish blister on her chest when she asked her, she replied that that she had been burnt by her aunt.
She said that her friend informed her that her aunt beat her up and later burnt her with a pressing iron on her chest after she used a pressing iron she was told not to supposed to use.
The girl is a double orphan and  is now leaving with her grandmother in Bauleni township .
Brenda will give her defence on August 18,2017.