By PERPETUAL SICHIKWENKWE  –
THE Zambia National building Society (ZNBS) has sued United Party for National Development (UPND) Ik'elengi Member of Parliament (MP), Elijah Muchima over his alleged failure to settle a more than K200,000 bank loan.
The bank has since asked the commercial court to order Mr Muchima to pay it K216,292.50 being the outstanding balance on the loan secured by mortgage in 2010.
ZNBS wants the court to order that the mortgage be enforced by order for foreclosure and  sale and that Mr Muchima should vacate possession of property farm number F/197a/J/3A which he used as surety.
The bank further wants Mr Muchima to be ordered to pay interest accrued on the loan as agreed by the parties.
ZNBS assistant manager loan recoveries Brian Kabila stated in an affidavit in the Lusaka commercial registry that on December 12,2010 Mr Muchima successfully obtained a medium term loan of K700, 000.00 from the bank and the same was duly registered.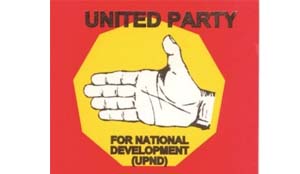 Mr Kabila alleged that Mr Muchima pledged farm number F/197a/J/3 situate in Lusaka city.
He said that after the approval, Mr Muchima was offered the loan of K700,000 at the interest rate of 24.5 percent  per annum and the same was variable.
Mr Kabila further alleged that the loan obtained was to be serviced in monthly installments of K19, 543.13 and the same was to be fully serviced in five years.
He said that the loan Mr Muchima obtained has performed poorly and the bank on several times reminded him to pay, but without success.
Mr Kabila said that Mr Muchima has not been servicing the Loan in accordance with the mortgage agreement terms and arrears now stand at K55,788.44 as at May 30th, this year, representing three months of default.
He said that Mr Muchima has wilfully neglected to settle the mortgage and the outstanding loan stood at K216,292.50 as of May 30.
The case comes up on September 8 for hearing.