AFIFTY-TWO-YEAR-OLD man of Nakonde has been hacked to death by unknown people on suspicion that he was practising witchcraft.
Muchinga Province Police Commissioner Godwin Phiri confirmed that Ignatius Silwimba of Nega Village was attacked and murdered by unknown people who killed him at his home.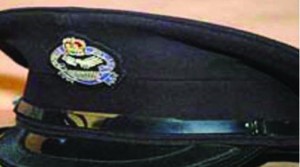 Mr Phiri said the deceased sustained deep cuts on his stomach, leaving his intestines hanging, and that a sharp instrument was suspected to have been used.
The incident happened on Tuesday.
Mr Phiri said the younger brother to the deceased, Charles Silwimba, 45, reported the matter to the police.
"The deceased is suspected by the community to have been practising witchcraft," Mr Phiri said.
He said the attack happened when the deceased was at his second wife's home. She escaped unhurt.
The body of the deceased is in the Nakonde Hospital mortuary awaiting post-mortem.
Mr Phiri said no arrests had been made but that investigations into the matter had been instituted.