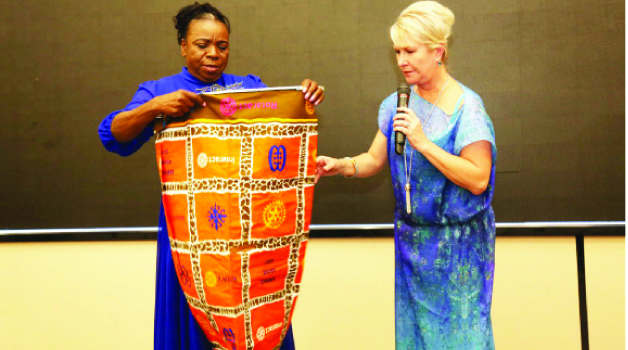 By CHUSA SICHONE-
VICE-PRESIDENT W.K Mutale Nalumango has commended the Rotary International for supplementing the Government's efforts to fight communicable diseases like polio and malaria in Zambia.
Ms Mutale-Nalumango, however, said there was need for Zambia to be on alert against polio because the disease had resurfaced in other countries.
Ms Mutale-Nalumango said Rotary International had been making a difference by doing good across the world, with special focus on uplifting the living standards of people, especially in underprivileged communities.