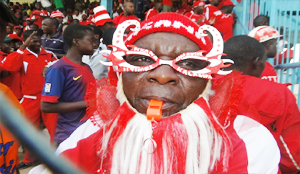 By KALUMIANA KALUMIANA
at Nchanga Stadium
Rangers  1     Nkana   3 –
COACH Zeddy Saileti silenced his critics yesterday after Nkana bounced back to beat Nchanga Rangers in Chingola.
Saileti has unfortunately come under attack after Wednesday's 1-0 home loss to Zesco United with speculation over his future being questioned.
However, his charges backed him up yesterday when they responded with a brave display in Chingola where the hosts threatened but could not break down a tight backline on the day that saw new signing Amos Simwanza shine in defence on his debut.
Nkana even had a Kelvin Mubanga goal disallowed in the 34th minute by referee Jan Sikazwe for offside against the run of play.
Six minutes later, Simon Bwalya put Nkana ahead after beating Rangers' offside trap to chip the ball over Toaster Nsabata to see the visitors take a 1-0 lead into the break.
Rangers had a great chance to equalise in the 64th minute through newboy Patrick Musonda but his close range shot was saved by Rabson Muchelenganga.
Nkana then put the contest beyond doubt thanks to a brace by Ronald Kampamba.
His first came in the 70th minute when Festus Mbewe threaded the ball into his path to fire in an ice cold finish.
Mbewe was provider again in the 81st minute after splitting Rangers defence for Kampamba to blast in his second from close range.
Rangers' consolation came two minutes later when defender George Chilufya crushed in the ball that hit the woodwork before going in the midst of a goalmouth scrumble.
Nkana rise to third place after the win on 29 points, four points behind leaders Zanaco and second placed Zesco who are tied on 33 points after 15 rounds of games played.
Rangers stay put in eleventh place on 17 points from fifteen games.