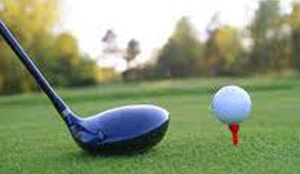 By YVONNE SAKALA –
THE Zambia ladies golf team had a rough start to the All-Africa ladies golf challenge trophy in Tunisia with the Beauty Mukanda led team taking fourth place after the first round of the continental championship.
From this 16-nation tournament, Mukanda's side accumulated 162 points, which is 17 off leaders South Africa, who are also the overwhelming favourites.
South Africa are leading by a mile with 145 points, nine clear of Morocco who are second on 154 points while the hosts Tunisia are third with 162 points, but leading Zambia on a count back.
Mukanda, who is also the president of the Zambia Ladies Golf Union (ZLGU), said the first round performance was impressive and expressed confidence the team will pick up from there.
She said the weather had not been friendly to the tournament as it was windy and made it hard for the golfers and hoped for improved conditions and performance in the remaining rounds.
"The weather is bad, it's windy and cold, but we will wait and see how things turn out tomorrow.
But the first game was okay, we put up a good performance, we came out fourth which is not bad, we still have more days to play and still have chances to catch up and get better results," Mukanda said.
Lying in fifth slot is Zambia's bitter rival Zimbabwe who are on 165 points while Kenya is sixth with 169 points leaving Uganda and Cote d'ivoire settling for seven and eight positions on 170 and 171 points respectively.
In the individual play, Zambia's Tina Nawa was lying sixth with an impressive score of 79 while young Johaanvie Walia was 12th on the chat with the score of 83.
The South African duo of Dane Telfer and Antoinella Samu were leading the pack by taking first and second positions with 71 and 74 points while Morocco's Lina Belmati and Ines Laklalech had an identical score of 78.
Teams taking part in the competition are Botswana, Burkina Faso, Cote d' Ivoire, Ghana, Gabon , Kenya, Morocco, Senegal, South Africa, Togo, Uganda, Mali Nigeria , Zambia ,Zimbabwe and hosts Tunisia.