By DELPHINE ZULU
THE Lusaka High Court has refused to separate a couple, where a woman was accused of engaging in adulterous activities by her husband, because the infidelity accusations had not been proved.
This is a matter where Yonah Lungu had applied to divorce his wife Duba Chimuongo before High Court Judge Annessi Bobo Banda due to unfaithfulness. The judge established that there was no overwhelming evidence to disengage the marriage.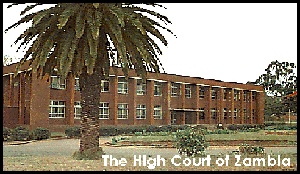 "From the evidence adduced so far, I find that adultery has not been proved to the requisite standards by the petitioner herein and therefore, the petition for dissolution of marriage is without merit and I decline to grant the decree nisi," she said in her judgment.
Mr Lungu in his petition for divorce, claimed his wife had not been faithful in their marriage as she has been having several extramarital affairs throughout their marriage.
He said she used to go home late and sometimes slept out of her matrimonial home with friends for a drinking outing, which had negatively affected their marriage.
However, the respondent denied all the allegations levelled against her saying all the time she slept out, she asked for permission from him.